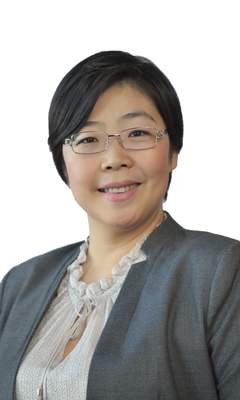 The RE/MAX Niagara Realty Ltd. team is proud to welcome Lily Huang, Sales Representative, to RE/MAX®, the most productive real estate network.
After immigrating to Canada from China in 2002 and settling in the Niagara Region, Lily pursued academic studies at Brock University and Niagara College where she studied the art of becoming a Pastry Chef and Culinary Management.
Her journey to becoming a REALTOR® began as an investor in the acquisition of several properties, which has provided her with experience in building wealth through real estate purchases and fostered her familiarity with the Niagara region. Lily and her family now call St. Catharines home!
Lily's enthusiastic personality and excellent communication skills will help her various clients to achieve their goals in real estate, and in making wise investments in the area.
Lily looks forward to providing outstanding service to her clients who are looking to buy or sell their homes or investment properties. She has potential buyers/investors that are looking to purchase locally. If you are considering selling your property, call Lily today!
Lily is able to assist her clients in several languages, as she is fluent in Mandarin, Cantonese and English.