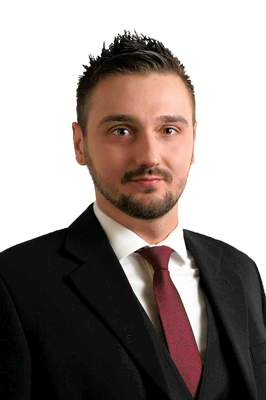 RE/MAX Niagara LTD, is pleased to announce that Matthew Morocco, Sales Representative has joined our RE/MAX Sales Team. Matthew, a Niagara Falls resident, recently moved back to the area from Vancouver, BC, where he lived for 4 years studying Psychology.
Matthew has a strong background in customer service and hospitality which allows him to discern and accommodate the wishes of his clients and bring these ideas to realization. His determination and "Can-Do" positive attitude reflect on his ability to obtain the results you are looking for in an efficient and beneficial manner.
His fascination with real estate, business and marketing allows him to properly understand the impact that changes in the Southern Ontario market have on local real estate in Niagara. His knowledge of tourism and demographics provide him a clear conception of market trends which can help you decide when the wise time to make a purchase or sell your property is. He uses his skill sets to ensure your needs and expectations are not only met, but exceeded.
Whether you are currently looking for a new home or selling your existing one, let Matthew use his fresh perspective to help you make your dreams become a reality.